The COVID-19 pandemic has been hard on us all regardless of where we are on the globe. During quarantine, the mental health (self-care remedies) and agriculture (food security) sectors seem to have suddenly risen to the fore as the key superheroes that are saving us today.
As we're obliged to quarantine ourselves for a while, things might not be the same from here on out. Mental health is just as important as physical health, so here are a few self-care remedies that we can use to stay sane as we stay put.
Walk through new chapters
Whether hardbound or ebooks, chapters of a good novel can let your imagination run free. What genre are you into? There is so much out there, and I bet you have a few tucked in your shelf. Mystery? Romance? Horror/thrillers? Fantasy? Or perhaps something a bit more academic, like theory books and statistical analysis. You do you, boo. Nerd culture is a-ok in my book, I have quite a few academic paraphernalia stashed on my shelves too.
Then there's the era. What time would you like to travel back/forward to? I'm occasionally drawn to old romance during Victorian times, but I've fancied contemporary literature more. Ahh these books have taken me to realms I could never visit in the real world, how about you? Comment below if you have some good reads that you'd like to share.
Also, don't be afraid to reread any books that you've already gone through, you never know what new realizations you might have on a second or third reading.
Run for miles… indoors
Mountain climbers, jog in place, fast feet – these are some of the cardio moves that not only sound like you're going outdoors, but also physically push you to go the extra mile. If you feel like you've ran the distance, a tough indoor workout is the next best thing to an actual scenic jog.
Not only will it make you feel like you are going somewhere, but exercise truly does wonders for your health where dieting alone won't cut it. If there were a fountain of youth elixir, a concoction of one's sweat, blood flow, and teary grunts from a high intensity workout would probably be the closest to it.
Check out my other blog posts (published and upcoming) on my fave recommended exercises to get your regular dose of endorphins. For instance, I love Fitness Marshall dance workouts, check it out.
Go on a culinary adventure
Why not occasionally go a tad bit overboard with your meal and dine on an international cuisine? Might as well explore the world's vast culture from the comfort of our own homes.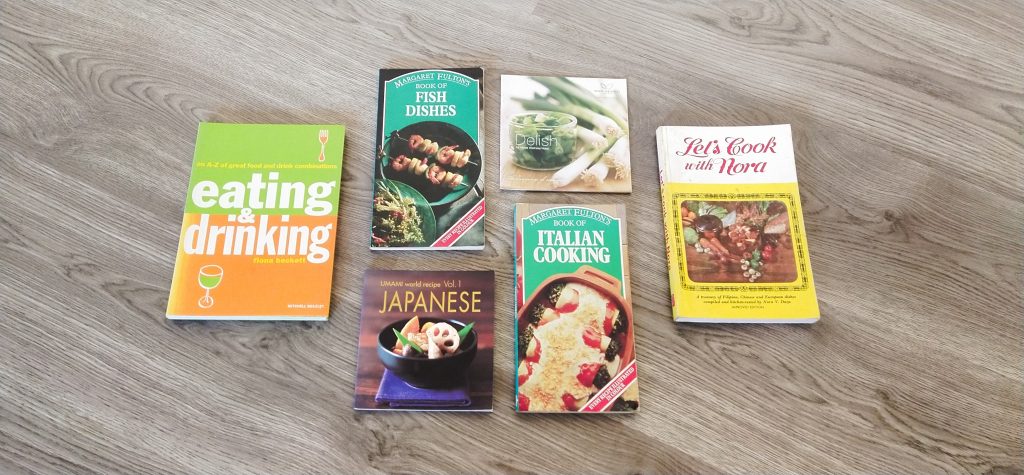 To add some flare, don't scrimp on presentation/plating, ambience, music, and table decor. Use what you can to make it feel like a fine dining experience or perhaps recreate the ambience of your favorite pub, among other things that can make it an out of this world experience. Go creative and have fun with it!
Let your eyes wander
Nope, I'm not telling you to cheat on your significant other by looking at someone else. Oh gosh no.
By eyes wandering, I mean watch movies and TV series in different languages or from foreign countries. Try something new, step out of your entertainment comfort zone.
French, Korean, American, Filipino, Japanese, Chinese, etc. Who knows, you might pick up a new phrase or two from binge-watching your fave Koreanovela. Saranghae oppa (ehem ehem).
Journey to various nooks in the house for your daily routine
Reawaken your inner interior designer. Why not spruce up your house to create special nooks and crannies that make you feel like you're going somewhere different. Create a journey through your daily routines and the spaces you do it in.
For instance, your bathroom is usually one's first and last destination in between going to and getting up from bed, why not make it seem like your spa area? Put a little artwork somewhere, an indoor plant, and display the lux bathroom necessities in neat and tidy shelves. De-cluttering is key to creating more space.
After a nice morning bath and cozy breakfast in your cafe-style dining area, now head on to your office, a workspace perhaps with a library-like bookshelf and a citrus scent-diffuser or lemon-scented candles to help you concentrate on the task at hand.
Your living room could have a small table with trinkets of sorts, so you can relax and unwind with an afternoon cup of coffee or tea in case you get too stressed from your daily telecommute.
Little things go a long way. For instance, set your yoga mat and weights out in your home gym space, wherever that may be for you. Tend to your garden, whether you have a spacious yard or perhaps indoor plants and herbs — create a space for your flora and fauna to thrive. Let it take you to a greener part of your home that refreshes your mind and body.
Having a keen eye for interior design, being tidy and well organized are essential to letting you feel like you can pleasantly travel from one area to another without having to go out.
Let music take you away
Music can also spiritually transport us to a different era, place, moment or even mental scenery.
When I think coffee shop, jazz comes to mind. What about parties, clubs and bars that we yuppies usually frequent to after office hours? EDM or electric dance music might be just the thing to get you in the rave party mood. That nasty coworker bugging you again, but this time through email and chat ever since WFH mode? Maybe put on some rock and jump it out.
However you choose to deal with the daily encounters these days, music can be the best friend that you never thought you had — especially if you feel like you're spiraling into depression or paranoia from isolation, or fear of catching the virus. Of course, nothing beats professional therapy or psychiatric help, but music does speak to the soul and can be your emotional first aid kit whether you're feeling up or down.
Make a mind map and explore your dreams
Mind-mapping can be very powerful. It doesn't have to be a literal map, though that does help too, but it can be as simple as a vision board, listing who you want to be, what you want to do with your life, and when you want to achieve it.
Doodle anything you want on your paper-and-pen vision board, or lay out all of your plans and goals in a digital mind map.
I find that taking it back to pen and paper is very therapeutic and allows me unbridled freedom. The romance of handwriting with colored pens and pads will never go out of style. But a digital mind map also has its perks, like portability (as you can store it in your tablet/phone/laptop with ease) and is highly flexible and editable, among its other conveniences. I still like to keep my appointment calendar digital, for instance.
At the end of the day, we can take this opportunity to look at the silver lining and learn to love ourselves and others more. Appreciate the little things that we used to take for granted as well, and let's be extremely grateful for those in the front lines and pray for those who are suffering or have already passed on.
What's on your luscious mind? Share with us below how you deal with your situation at the moment and let's build a supportive online community.